It's an unfortunate fact that Alzheimer's and dementia are progressive diseases that worsen over time. It's not so bad in the early stages where your loved one still retains most of their independence. But as the disease starts to worsen, they will need more and more care. Eventually, they will need full-time care. These days, people are busier than ever, hence the need for memory care services being seeing so prevalent.
Let's go through the various stages and symptoms of Alzheimer's and dementia. That way, you will understand when it's the right time to consider memory care services.
Understanding the Need for Memory Care
A memory care community is a place that's specifically designed to meet the needs of people living with dementia. More than just forgetfulness, dementia symptoms may include the following:
Disorientation

Erratic personality changes

Delusions

Confusion

Agitation
All of these can potentially put you and your loved one in harm's way. Of course, we understand that families are doing their best to provide care for their loved ones. However, dementia is a medical condition that requires specialized care and trained professionals to handle. But as it's a disease that becomes progressively worse over time, how do you know when it's time to move them into memory care? When exactly does it reach the point where you can't meet their needs any longer? Here are some things to look out for that indicate memory care services may be necessary.
You Feel Stressed About Their Safety All the Time
The following is true regardless of their living situation – whether they live with you, alone, or in an assisted living community. If you're always worried about their safety, it might be time to move them into memory care. Memory care facilities are meant to handle the specific needs of people who have Alzheimer's or dementia. With highly-trained specialists, your loved ones will be kept safe 24/7.
You're Concerned About Your Own Safety
As dementia gets progressively worse, most people see their personality change for the worse. Agitation and confusion are common symptoms that can develop, often leading to violence and/or threats of violence. Suppose your loved one is showing these symptoms. You feel worried about your own safety or the safety of others in your household. In that case, it might be the right time for your loved one to move into memory care.
A memory care community will be well versed with dementia and Alzheimer's symptoms, so they will be the best people to handle these emotions in your loved one.
You Feel Tired All the Time
It's perfectly normal to feel caregiver burnout. Taking care of a person with dementia is emotionally draining and physically tiring. Most caregivers sacrifice their own health while they provide care for their loved one. In the long run, this is not sustainable. A memory care community can be your partner in helping you take the load off while still keeping you involved in critical decisions.
Your Loved One Is Acting Financially Irresponsible
Does your loved one live by themself? If so, then take a look at their mail. Do you see the unpaid bills pile up? How about collection and creditor notices? Try to have a serious and honest discussion with your loved one about their finances. Ignoring personal finances is one of the first signs of onset dementia. The desperation and anxiety that this situation causes can leave them vulnerable to scams, putting them at even further financial risk.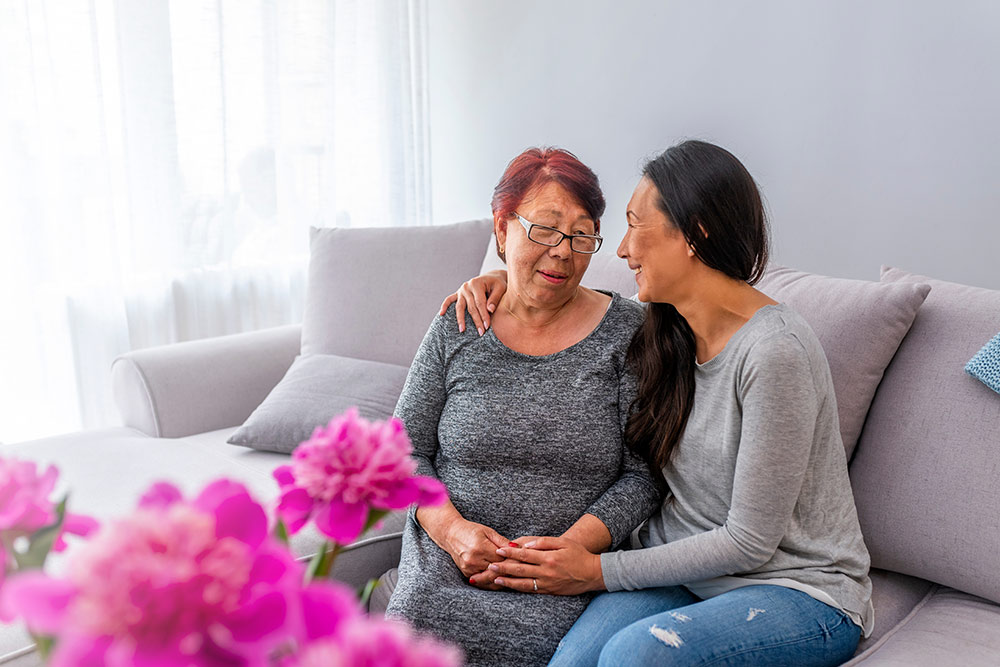 Your Loved One Isn't Taking Care of Themself
If your loved one has personal hygiene issues, then that's a sign that it might be time to move them into memory care. Signs of neglecting hygiene include forgetting to wash, bathe, or not getting regular haircuts, ignoring fingernails, etc. Memory care services will include assistance for your loved one with daily activities to keep them on track.
Your Loved One Has Taken to Wandering
Does your loved one wake up throughout the night? This can often lead to confusion, which in turn may lead to wandering around. Wandering can be a dangerous phenomenon since they may not realize where they are or how to go back home. It could put your loved one in a very precarious situation or exposed to the harsh weather during the summer and winter. For the purpose of preventing wandering, memory care communities are kept secure and with enclosed outdoor spaces to prevent your loved one from wandering and getting lost.
Inadequate Living Conditions
Early-onset dementia can sometimes manifest itself as the tendency to start hoarding. If you notice that your loved one is no longer able to take care of their home, dishes are left out longer than usual, messes start appearing everywhere, and the pile of unread mail is collecting dust, then it might be time to consider memory care services. These services include linen cleaning and housekeeping so that your loved one can maintain good personal hygiene inside their apartment home.
Your Loved One Feels Lonely
It's not always easy to go out places with a person who has dementia. Consequently, people with this disease usually spend less time out and about, thus leading to feelings of isolation. These feelings can further increase the likelihood of getting depressed. For these reasons, memory care communities have calendars filled with engaging activities specially designed for people with Alzheimer's and dementia. The activities are designed to be purposeful, fun, and mitigate some of the anxiety and agitation inherent in dementia.
You Want to Bond More With Your Loved One
Counterintuitive as it might seem, moving to memory care presents more opportunities for you and your loved one to bond together. As dementia becomes worse, you dedicate more and more time to being your loved one's caregiver. That has undoubtedly affected your relationship because you're now spending more time handling their care than anything else. Memory care services can help to alleviate this burden. You will then spend more quality time with your loved one doing things you both want to do. At the same time, caring professionals will handle the professional care aspect.