Taking the first step is always the hardest; this quote rings true in all walks of life, including your or your loved one's transition to a Carlsbad retirement community. 
The idea alone of moving to a senior home can get you feeling queasy and anxious. Not to mention the actual move itself, which involves a lot of physical effort and stress. 
But don't worry. It is normal to feel scared of the unknown and emotional about leaving your family home. However, always remember the reason for your move, may it be due to health, security, or safety reasons. Transitioning to a senior living community is always for the greater good of your welfare.
To help you with this new journey, here are six ways to prepare to move into a senior living home.
1. Find the Perfect Community
Finding the right senior community can take a lot of your time, but the result is worth the effort. So, get your loved one's help and be ready to do some research.
According to the American Senior Housing Association, the first thing you need to consider is the level of care you need. Do you have a medical problem that interferes with your ability to do daily living activities (e.g., bathing, eating, walking)? If so, then the right housing option for you is an assisted living facility.
But for seniors who can live independently without compromising their safety, an independent living community would be the best option.
Do some research and consider your needs and the lifestyle you prefer. Then do some visitation with your loved one to see which one is the perfect fit for you. 
2. Visit Your New Home Frequently
After settling for the best Carlsbad retirement community you can find, it's time to get acquainted with your new home.
Visit your apartment frequently so you can get used to the surroundings of your new home. Furthermore, this will help you adjust easily towards transitioning to this new community. 
Another reason to visit often is to see the structure of your new space. This lets you visualize how you will organize your new home and what possessions you can take with you without cluttering the space.
3. Get Your Healthcare Needs in Order
The moving process can quickly become a stressful rollercoaster ride that will make you forget about the critical, non-physical stuff, like your healthcare needs. Some of the things you should do include:
Visiting your primary care physician before your move to a senior home. Get the necessary medical records that your community needs and get everything signed by your doctor.

For seniors with medications and maintenance drugs, get your medicines in order by giving them to the hands of your community's healthcare personnel.

If you are moving to another geographical location, make sure to look for a new doctor before your transition. Your previous physician can provide a referral to a doctor near your new community.

Know the nearest institutions for your healthcare needs, like a dental clinic, psychologist, and eye doctors.
You can also coordinate your care plan with your community. Some senior homes provide basic healthcare services or can recommend you to good specialists outside the facility.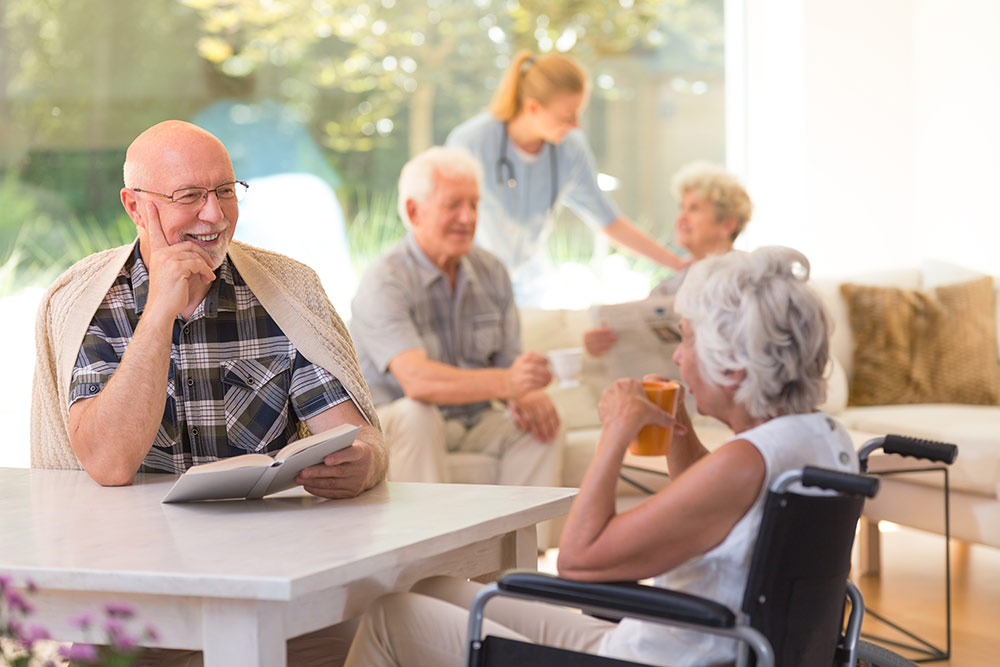 4. Plan Ahead for the Moving Process
Start planning early on, preferably a month or two before the actual move-in day. This allows you to take your own sweet time in packing and downsizing. 
Furthermore, planning ahead prevents you from getting stressed out with the whole moving process. Prepare for your upcoming move to the best Carlsbad retirement community with these tips:
Make a list of all the belongings you want to bring to your new home. Start with the personal items down to the sentimental ones.

Accept that you need to downsize and donate some of your possessions. Look for a loved one that can store some of your things for you. Or find a charity where you can donate your old stuff. Also, you can opt to sell good condition items and get rid of unusable ones.

Get the floor plan of your new living space

from the community to know what furniture you need to bring with you.

Get a calendar and write down what needs to be done each day. It can be a packing day, going to charity, or a decluttering kind of day.

Contact a trusted moving company to secure your moving date.
More importantly, you need to get the help of your relatives in packing things. If they are not available, you can always employ the service of a moving company.
5. Start with the Unsentimental Items
Pack your belongings room by room to avoid getting overwhelmed. Start with the space that's the least sentimental for you, like the garage or bathroom area. Then you can make your way towards the kitchen, living room, and bedroom. 
It may be difficult to pack items that have a sentimental meaning to you, so take your time. You can spend a few minutes reminiscing about the good old days and talk about it with your loved one.
It's okay to get sentimental and emotional while packing; after all, you're saying goodbye to your long-time home. Make time to process your emotions, reminisce, and come to terms with leaving your nest.
6. Set-Up Your New Home
After loading all your items into the moving boxes, it's time to move out and settle down into your new home. Customize your new space the way you like so you can easily adjust and feel at home. Rely on the help of loved ones or Carlsbad retirement community staff in organizing big furniture and stuff. 
If you are not up for the unpacking and setting-up process, you can always ask your loved one or facility staff to set it all up for you. This makes your transition less stressful, tiring, and chaotic. Also, it gives you more time to settle down, explore the community with your loved one, and get to know your neighbors and fellow residents.