Transitioning from a traditional home – one that you might've lived in for your whole life – to a senior living community is a big step. It can be overwhelming to get used to your new space, your new schedule, and being surrounded by so many new and unfamiliar faces.
One way that you can help yourself feel more at home is to bring some of your family traditions with you. Whether it be certain holidays, or foods, or clothing, moving into senior living in Carlsbad doesn't mean that it has to be the end of enjoying all of these things. In fact, it might even be able to improve the experience!
If you're trying to figure out how to bring some of your traditions to your new senior living facility, here are some tips that might be able to help:
1.) Find out what's available for you in your community.
Something fortunate about being in such a large community for senior living in Carlsbad is that there are so many people of different backgrounds that can provide you support as you transition into your new home. 
Do a little research. Look online or speak with the caregivers or other residents at the facility to see if there are any kinds of groups, churches, or other kinds of organization that you can connect with to help you keep some of your traditions alive. You might be surprised to find that there are more people who do many of the same things that you do, that are just looking to be around others who do the same.
Many facilities, including us here at Bayshire Carlsbad, offer transportation to offsite locations and offer group outings. Even if you might think it's silly, that's what the transportation service is there for. Use it!
If you aren't wanting to go offsite for a meeting, then see what's available in the community itself! There might be others in the community that you haven't yet met or connected with. You might even be able to start your own group at the facility!
2.) Food is the key to anyone's heart.
There's nothing quite like giving someone a home-cooked meal to make a rock-solid connection. Food is one of those things that simply transcends language, culture, and tradition. If you're looking for a way to really connect with some of the others living in senior living in Carlsbad and share your culture and traditions with them, then food might just be the way to do it to bring a taste of home to your new home. 
Encourage your new neighbors and friends to share their recipes with you, too. Try to get them to share more about their family traditions and the food that they love to share with those that they love. It's very possible that they have also been looking for some kind of way to share a little piece of themselves with you, too!
And, if they're just as excited about the idea as you, see if you can do some kind of community project based around your food and culture. Maybe you'll be able to have some kind of buffet night, bringing all of your favorite foods. Or, if you're able, maybe you could make a community cookbook, allowing everyone the ability to try other foods from other cultures and traditions. That way, not only are you able to share your traditions with those around you, but they can also share theirs with you. 
3.) Decorate to your heart's content. 
Your unit is yours to do with what you wish and decorate it how you want. So, there's no reason why you can't decorate it in a way to make you feel a little closer to home! If you celebrate Christmas, decorate with a Christmas tree and any other kinds of paraphernalia that you can imagine. If you celebrate Hanukkah, or Chinese New Year, or Ramadan, don't be afraid to do what makes you feel most happy or most comfortable in your home.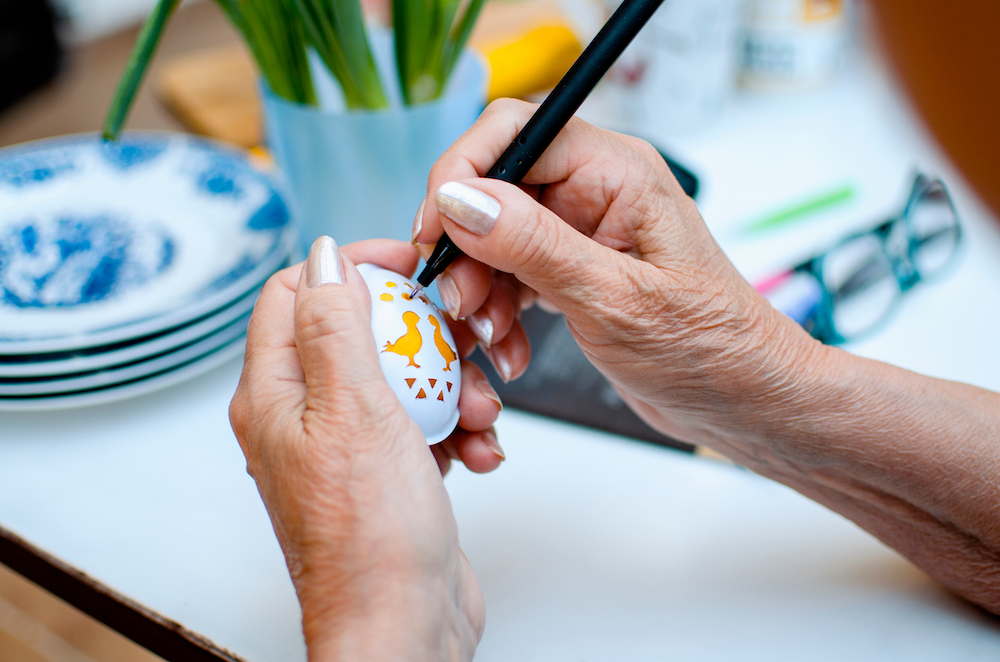 4.) Invite others to participate. 
The best part of having traditions is having other people celebrate them with you. And, because your neighbors are so close to you in a senior community, it's easier than ever before to get them involved in the things that make you happy. Write cards to them, invite them over for dinner parties, and show them what it is about your culture that you love so much. 
With such an open invitation, this may invite participation from the others around you, allowing them to draw you in and participate in their own traditions and share their culture with you. After all, isn't the best part of having a tradition being able to share it with other people? Just because you may no longer live close to your family, doesn't mean that you can't keep the feeling of family and community alive. 
How Bayshire Carlsbad Can Help
Never forget that this senior living in Carlsbad is your new home, and you're allowed to treat it as such. If there's some kind of community event that you'd like to do, don't be afraid to speak to one of the staff about your ideas. We offer so many different clubs, classes, and special events that we would love to hear your ideas on how we could incorporate something relating to your culture to the rest of the residents. And we might even have something already planned!
Bayshire Carlsbad also offers transportation services for off site visits and gatherings. If you find a group or some kind of festival that helps you feel closer to your culture and traditions, simply speak with a staff member. We might be able to help get you there.
Bayshire Carlsbad is your home, and we want you to feel at home and at ease here. If you're looking for a senior facility to call home, and you're interested in touring, contact us today!