Navigating through the golden years of life should be an exhilarating journey, full of exploration, joy, and countless memories. At Bayshire Carlsbad, we are staunch believers in fostering an environment where our cherished residents can relish every moment, unburdened by the mundane tasks of everyday living. Our offerings in independent living in Oceanside, CA, are not just accommodations but avenues for vibrant and community-driven lifestyles that put our residents at the forefront of every amenity, service, and activity.
Today, we're looking into what independent living is as well as all the great services and amenities you can look forward to once you become a resident.
What is Independent Living?
Independent living is a lifestyle choice for seniors that marries freedom with convenience, providing an environment where they can relish their autonomy while also enjoying a bit of pampering. This style of living particularly caters to those who seek to be liberated from daily responsibilities such as cooking, cleaning, and laundry, all while being enveloped in a vibrant community atmosphere. Independent living communities, like Bayshire Carlsbad, offer not just a residence but a lifestyle – an amalgamation of comfort, camaraderie, and care, ensuring that the golden years of life are truly effervescent.
8 Amenities You Should Look Forward To
Now that you know a little more about what independent living is, it's time to explore the many amenities that await you at our Bayshire Carlsbad community:
1. A Pet-Friendly Community to Enhance Your Well-being
Animals bring unmatched joy and companionship into our lives. Bayshire Carlsbad is a pet-friendly community, recognizing the physical and emotional benefits that pets bring to their owners. We not only welcome your furry friends but also assure them a welcoming, loving environment that caters to their needs as much as yours.
2. Engaging Social Events and Energizing Activities, Tailored Just for You
At Bayshire Carlsbad, we fervently believe that our activities should not be one-size-fits-all, but rather a vibrant mix that appeals to various interests and capabilities. Thus, we take pride in our dynamic and ever-rotating array of activities and social events designed with the prime intent of keeping the life of our residents interesting and uplifting.
Here's a sneak peek into the kaleidoscope of activities across our campuses, ensuring our residents stay engaged both physically and mentally, whilst also enjoying ample social and educational opportunities:
Physical Activities: With options like Yoga, Tai Chi, cardio classes, walking clubs, and chair yoga, we ensure that you have the means to stay as active, healthy, and involved in your physical well-being as possible.
Mental Challenges: Engage in stimulating mental challenges such as table games, 'Name that Tune', 'Flex your Brain', and 'Brain Fit', especially crafted to keep your mind sharp and foster new neural connections.
Educational Opportunities: Our educational activities like cooking workshops, dance classes, devotional studies, and painting classes not only provide avenues for skill enhancement and discovery but also offer a wholesome and enjoyable way to spend your days.
Community, Connectivity, and Celebration: From holiday parties and happy hour gatherings to Sunday brunch and lively excursions to local attractions, our social events are designed to foster friendships and ensure you're connected and engaged in a community that cares.
Even though activities are tailored and unique to each community within Bayshire Carlsbad, the essence of promoting holistic well-being, joy, and a sense of belonging remains unwavering across all. So, embark on a journey where every day is a new adventure, every activity a new opportunity, and every resident a potential new friend. With us, independent living in Oceanside, CA, transcends beyond mere residence – it's a lifestyle, rich, rewarding, and resonant with possibilities and joy.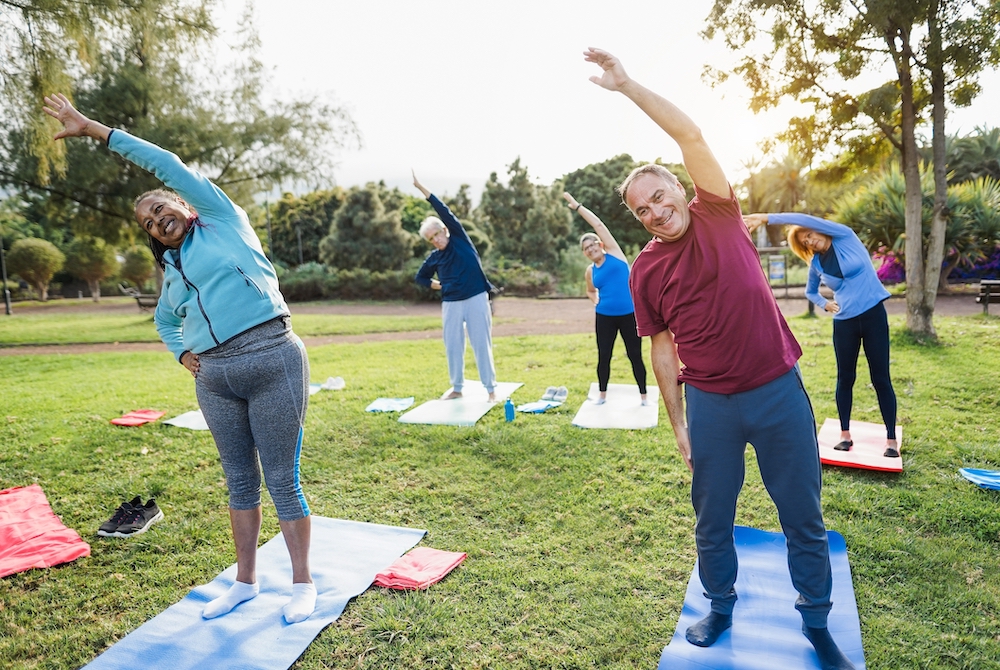 3. Books and Looks: On-site Library & Beauty Salon/Barber Shop
Within our thriving community, residents have access to an on-site library, brimming with varied genres and classics, providing a serene space for literary exploration. Moreover, our beauty salon and barber shop ensure you can always look your best without having to step out of your community.
4. Savor the Outdoors: Beautiful Spaces and Walking Trail
The beautifully designed outdoor spaces and walking trail provide a safe and stunning environment for residents to stroll, relax, and bask in the natural beauty enveloping independent living in Oceanside, CA.
5. Culinary Delights in a Comfy Ambiance
Relish nutritious, chef-prepared meals in our restaurant-style dining room, where we serve healthy, delicious options three times a day. This not only takes the worry out of meal preparation but also assures a delightful dining experience every day.
6. True Hassle-free Living
At Bayshire Carlsbad, hassle-free living isn't a promise—it's a lifestyle. We take care of housekeeping, laundry & linen services, and property maintenance, granting our residents the leisure time to indulge in activities they truly enjoy and explore newfound interests.
7. Your Safety, Our Priority: 24-Hour Security System
A 24-hour security system is embedded into our community ethos, ensuring peace of mind for our residents and their loved ones. Our vigilant security team and robust system work in harmony to create a safe, secure environment.
8. Personalized Living Spaces
Embrace a space truly your own with our diverse living options, designed thoughtfully, keeping your comfort and preferences in mind. At Bayshire Carlsbad, we offer several floor plans for you to select from, including cozy studios and spacious one-bedroom options, all within our caring community for independent living in Oceanside, CA.
Many of our apartments bask in generous window light, creating warm and inviting spaces where you can settle down comfortably, surrounded by your cherished possessions. Finding just the right space and making it uniquely yours is something we enthusiastically encourage. And should you need assistance, we are more than happy to lend a helping hand—even if it's just to hang pictures to turn your apartment into a familiar, homely environment.
We understand that practicality is as important as comfort, which is why most apartments come equipped with ample storage, a private bathroom, and a kitchen, facilitating a lifestyle that's both convenient and autonomous. Your surroundings are designed with a delicate balance of utility and luxury, ensuring that every day spent here is easy, enjoyable, and distinctly yours.
Holistic Care Tailored to Individual Needs
Our residents benefit from our continuum of care that allows them to stay in their apartment, even if their care needs change. Every new member joining our community is treated to a meticulous health assessment, laying the foundation for an individualized care plan that adapts to their evolving needs. This unique aspect of independent living in Oceanside, CA, at Bayshire Carlsbad, ensures a seamless transition through different care needs without the emotional stress of changing living situations.
Embark on a journey where every day brings new opportunities for joy, personal growth, and unmatched care at Bayshire Carlsbad. We ensure that our residents relish a lifestyle rich in experiences, filled with laughter, and enveloped in the safest, most nurturing environment. We invite you to explore independent living, redefined. Contact us today to learn more or to schedule a tour!