Having the conversation with your senior loved one about moving into a senior living facility is a difficult one. For most seniors, it's their desire to simply stay at home, live on their own for as long as possible, and have a family member assist with their care, if need be.
The thing that many seniors fail to realize, though, is that this isn't always a realistic goal. Of course, family members, friends, and other loved ones will visit their senior loved one often, help with chores when they can, and other things, but those same family members also have jobs, their own errands and chores, and their own families to take care of. 
It's a hard thing to go against your loved one's wishes, even if it is in their best interests. it can feel like a betrayal, and there can be a lot of hurt feelings involved. However, there are ways to approach the subject that may aid in helping your senior more easily adapt to the idea of senior living in Carlsbad, CA, or anywhere else.
If you're looking for some talking points, here are some ways that you can get started: 
1.) Validate their emotions.
Making a big life change like moving can be a stressful time for anyone. Moving is a huge undertaking that requires a lot of planning, foresight, and motivation to achieve. For our senior loved ones, this change can be an even more emotionally wrought one.
This is especially true if your senior has been dead-set on not going into a senior care facility. They may be feeling overwhelmed, scared, or potentially even betrayed by the conversation about potentially going to a care facility. It's important to remember that their feelings are valid. This is a huge adjustment, and if they've been set on something going a particular way for years – maybe even decades – it's a hard concept to wrap their brain around. 
What's most important is to recognize their feelings on the matter, and not be dismissive of them. In fact, a good way to validate their feelings can include speaking about your own feelings, leading into the next point:
2.) Talk about your feelings.
It may be that your senior loved one doesn't realize what kind of an impact that the worry for their health and well-being has on the rest of their family. This isn't because they don't care, but because they might not be able to see how difficult it actually is for them or what kind of struggles they may be going through daily. 
You can probably equate that to the story of the frog in the boiling water. A frog, sitting in a pot of water, will immediately jump out when it starts boiling. However, if you heat the water up gradually, the frog won't notice how hot the water gets until it's too late.
Talking about your feelings and your worry about their well being might be the clue-in that they need to really consider giving senior living in Carlsbad, CA, or anywhere else a try. You can bring up things like, "I've noticed that you've lost weight recently and I'm worried" or "I'm concerned about you falling at home and not being able to contact anyone for help," which are valid concerns about your loved one's safety. Phrasing it like that may just be the eye-opening moment that you're looking for.
3.) Introduce them to the idea of what senior living can be. 
So many seniors think that the idea of senior living is simply sitting in their room in bed all day, with nothing to do but watch TV and wallow in their thoughts. This couldn't be farther from the truth. 
Let them get an idea of what senior living is really like in today's modern era. Take them on a tour of a nearby senior living facility and allow them to see all of the awesome activities there for them to do. Here at Bayshire Carlsbad, we have all kinds of awesome opportunities for our seniors to engage in: from classes, to game nights, to group outings, and more. Our senior living in Carlsbad, CA, definitely doesn't feel like the way you'd expect it to be.
Introduce the idea to them that not all senior living facilities are like the ones they're imagining in their minds. Knowing that they can be fun, awesome places to make new friends may just persuade them to give it a try!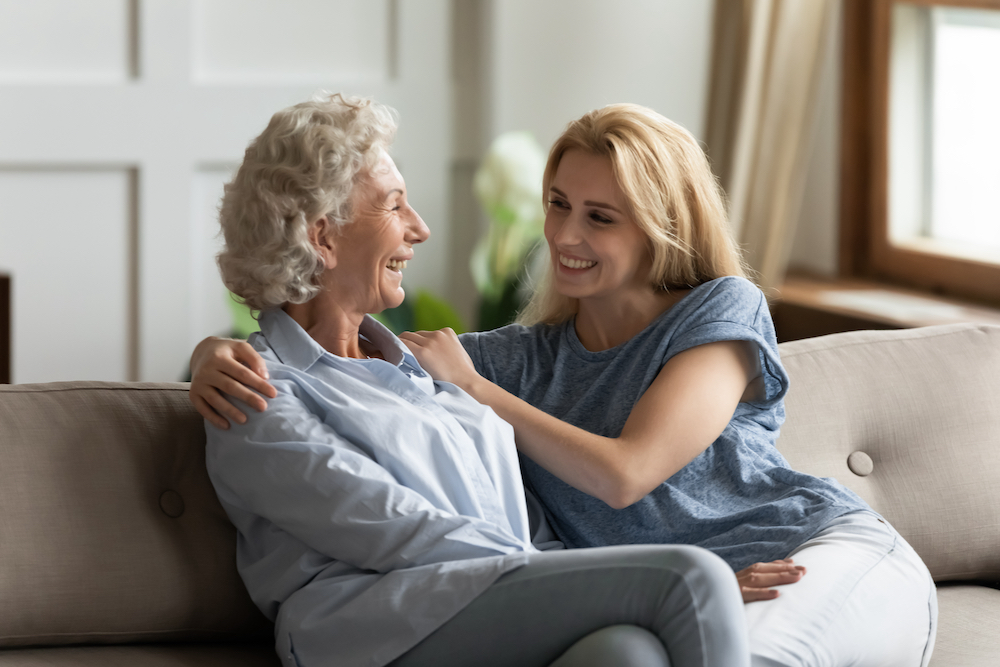 4.) Use open ended questions. 
When you're beginning the discussion, try to use questions that invite more than a simple "yes" or "no" response. Try to actively engage your senior in a discussion, rather than simply talking "at" them. Opening up a discussion is the easiest way to see what your senior's really thinking about when it comes to a senior living facility, and may reveal what their true fears or hesitations are about going to one. If you can figure out what those fears are and help to assuage them, it might make the transition easier.
How Bayshire Carlsbad Makes a Difference
At Bayshire Carlsbad, we want to make your senior feel like they're at the home they've loved for so long instead of a senior care facility. Our caring staff has your loved one's best interests and comfort at heart, and we want to do everything in our power to make them feel loved and cared for.
Our senior living in Carlsbad, CA is pet friendly and private, but with everything you're looking for in a community. With group outings, classes, restaurant-quality meals created by a dietician, and more, Bayshire Carlsbad has exactly what you need to make the transition to senior living as easy as possible. 
If you're interested in touring our facility and seeing all that we have to offer in person, contact us and schedule a tour today! We would love to have you visit and see what it's like to live in our amazing center.