Myth: Busted
When you think about senior living and senior living communities, you're probably bringing some preconceived notions to the table. What comes to mind is probably a highly regulated schedule, boring and flavorless hospital-style food, and heavily monitored care with little privacy. While this can be true for some locations, this is definitely not the norm.
It's important to remember that not all senior living is created equal. You might've heard about another experience that deterred you from looking into senior living, but it doesn't have to be sad or scary or boring. In fact, our senior living in Oceanside may be just what you're looking for to really improve upon your quality of life in your retirement.
Are you still feeling skeptical? That's okay! That hesitation is an opportunity to do some more research. But if you're looking for a little bit of "myth busting," here's a quick list of a few common myths:
Myth #1: Being in senior living means that you don't have a say in your schedule.
This is probably one of the more prevalent myths surrounding retirement communities, but it's also one of the biggest misinterpretations out there! Senior living is one of the best retirement structures out there to give you even more of a social life than you might have had before!
Of course, it's important to remember that senior living can often have different tiers, like independent living, assisted living, and memory care, which require different levels of structure. But if you're looking to go to independent living, then there is really nothing that will change from your day-to-day life.
Are you still capable of driving and want to go see your friends? Go for it! Want to go shopping at the mall? Have a great time! Are you still an avid member of your church and spend a lot of time doing outreach? Then don't stop!
Participating in activities, joining new clubs, and making new friends is what we want you to do. We want you to be able to enjoy your life in your retirement without having to worry about things like getting laundry done, cleaning all the time, or where your next meal is going to come from. Let us take care of that, so that you can, well, do you.
Myth #2: Senior living is much too expensive for me
Have you heard of the newest trend of seniors simply deciding to retire on cruise ships? It's true! They did the math, and it was actually cheaper for a senior in this day and age to retire by simply living on cruise ships year-round than continuing to live in their family homes. 
Between upkeep, a mortgage (or rent), insurance, property taxes, groceries, utilities, and everything else, many seniors actually find it more cost effective to live in senior living. Plus, with all of the amenities that places like Bayshire Carlsbad offer nowadays, you definitely won't be hurting for things to do. 
If you factor in the cost of food, rising gas and housing prices, the cost of the activities and transportation that the senior home provides, and more, it may very well be cheaper for you to live in a senior living community than staying at home.
Myth #3: I'll be lonely and bored.
One of the best parts about living in a large community like one you'll find in senior living is that there are so many people around you and so many things to do. You'd be hard-pressed to not find at least one person to talk to, that shares the same interests in you and enjoys the activities that you do. You'll always have a workout buddy, a dinner companion, and someone to do group activities with.
Speaking of: the group activities are great! Communities will often offer fun and exciting things to do, like new classes, game nights, or workouts, to keep you active and busy. Plus, most – if not all – of these activities are included in your base rent for the facility, making it even more cost-effective. It's a win-win!
Of course, it does take a little getting used to. Living in a senior living community isn't going to be the same as living in your single-family home, and it's okay that it may take a little longer to get the hang of it.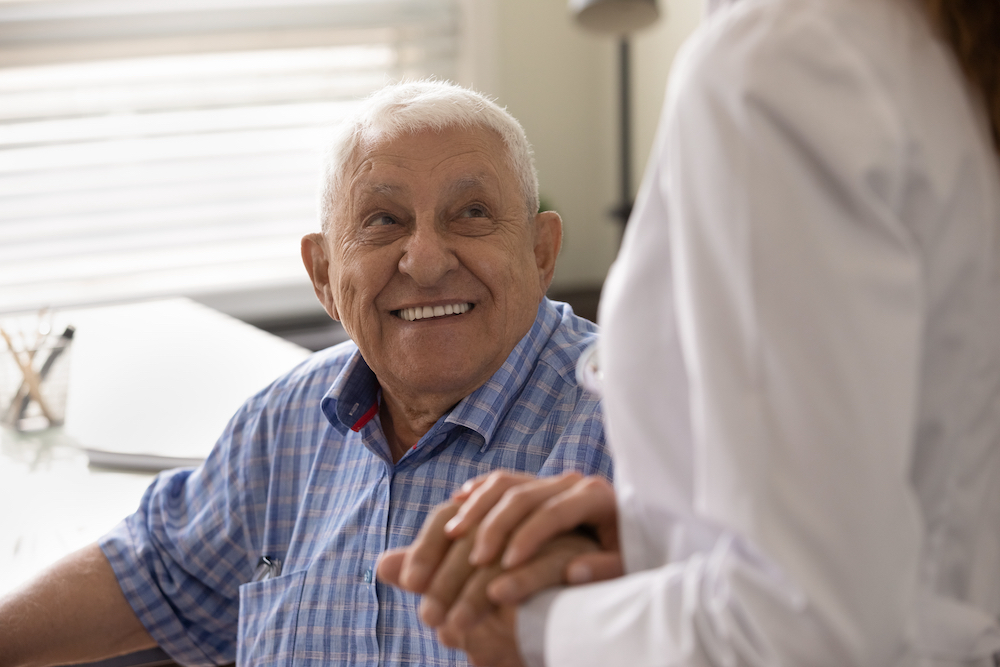 Myth #4: I won't like the food.
For many people, when they hear "retirement community," they immediately think "hospital food", but that's not the case. Especially in more recent years, senior living communities have really stepped up their game on the food scene. 
Many communities, like senior living in Oceanside here at Bayshire Carlsbad, have registered dieticians on staff, ready to provide restaurant-quality meals for you within the comfort of your own home. No boring and bland hospital food! Plus, you'll have access to snacks at all hours of the day, and you'll have more control over your mealtimes, just like you would at home. 
And this also doesn't mean that you can't go out! If, for whatever reason, you just don't feel like staying onsite to eat the meals provided by the community, then you're free to go out and have dinner on your own. Or, if you've got family in town and you'd like to have a night out on the town with them, go ahead! Snacks and beverages will be waiting for you when you get back.
Bayshire Carlsbad – Senior Living Oceanside
Those of us here at Bayshire Carlsbad want you to enjoy senior living in Oceanside. We hope that you come to realize that so many of these myths surrounding senior living or assisted living are busted here. 
From classes to game nights, yoga to group hangouts, and so much more, senior living in Oceanside offers you an amazing opportunity to take the stress out of your day to day life so that you can enjoy your retirement to the fullest without all of the extra stressful stuff that comes with it. Because really: who wants to do laundry and clean when you don't have to? Not us!
If you're interested in making Bayshire Carlsbad your home in your retirement, contact us to schedule a tour today!