Many seniors in their golden years experience the same dilemma of what comes after retirement. There's also the complicated question of when to move into one of the best Carlsbad retirement communities in your area. Is there even a right time for that?
Well, according to studies, the right time to move into a senior living community depends on the independence and individuality of a senior. So, in essence, there's no "best" age or "right" time to transition into a retirement community. It should be on your own terms and when you are ready to live the kind of lifestyle you deserve.
However, every senior is different; there are instances where seniors would benefit more by transitioning to a retirement community early on. 
In addition, seniors and their loved ones should also consider specific life circumstances that might serve as little signs telling them that now is the right time to move to a senior community. Here are some examples of those instances.
If You Start Feeling the Burden of Home Responsibilities
Home upkeep and maintenance are responsibilities that you usually don't mind. But as you grow old, it can suddenly become a time and energy-consuming endeavor that you don't have the strength to take on anymore. 
If you can relate to this feeling, then it's high time to let go of home responsibilities and let someone else do it by moving into a retirement community. Some of the services provided by senior communities that will definitely remove your burden include:
Daily housekeeping

24/7 home maintenance availability and lawn work

Laundry services

Assistance with errands
Additionally, you can prevent the risks that come with physically overexerting yourself, such as injuries, fall accidents, and muscle sprains. Finally, with more time on your hands, you can now enjoy your retired days to the fullest and do all the activities on your retirement bucket list!
If You Need a Safe and Secure Environment
Another consequence of aging that can compromise your safety is the physical limitations that come with it, such as poor eyesight and a frail body. Again, this endangers your health and safety, making it more dangerous if you choose to live alone.
So if you feel like you need close support and living independently makes you vulnerable, then you should consider moving into one of the best Carlsbad retirement communities. 
By making this decision, you would be privy to a much safer environment with the presence of trained staff for support and assistance, if needed. Furthermore, there is guaranteed security as communities usually have gates, security systems, and personnel, especially at night.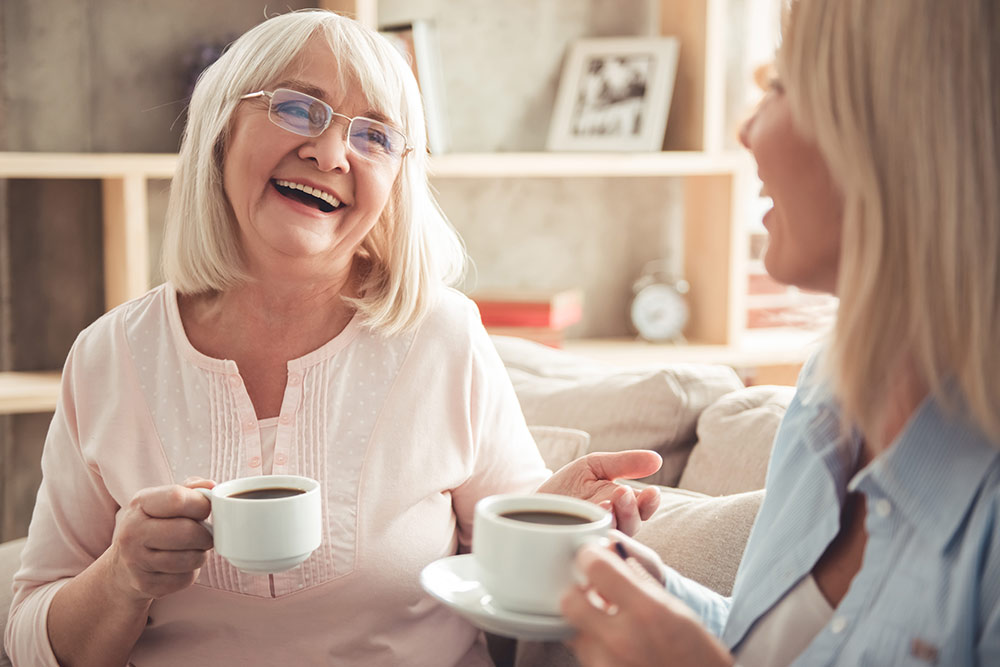 If You Long for Peer Socialization
Living alone not only takes its toll on your physical body but also on your mental and social well-being. One of the challenges you may experience is the lack of social interaction with fellow older adults, resulting in cognitive and mental health issues over time.
Furthermore, this can be worsened by significant life happenings, such as losing a spouse or being diagnosed with a chronic condition. Fortunately, moving into a senior community can help you or a loved one deal with this emotional problem.
Retirement communities provide plenty of socialization opportunities to meet fellow seniors or develop relationships with loved ones. This includes:
Social programs like games, happy hours, and movie night.

Activities like arts and crafts, dancing, and cooking.

Groups and clubs so you can interact with like-minded adults.

Excursions and field trips

Apps and smart devices to stay in touch with loved ones.

Counseling sessions for mental issues.
Moreover, belonging to a friendly community prevents you from experiencing loneliness that can often lead to mental illnesses like depression and social anxiety.
If You Experience Troubles with Finances
Are you finding yourself constantly making financial mistakes or falling for money scams both offline and online? It's okay if you are. As we age, many seniors struggle with financial management, so there's no shame in asking for help.
You can also opt to move into a retirement community so you won't have to pay individual bills and credit card balances anymore. Residing in a senior facility means you don't have to worry about paying your utilities, transportation, and meals individually since they're already included in your monthly payment to the community. 
Plus, you can avail of discounts and financial breaks from your insurance, Medicare, and other senior benefits that you might qualify for. So you can rest assured that your life's savings are being put to good use.
If You Have Declining Nutrition Intake
Seniors experience several health changes that might prevent them from taking good care of themselves. For instance, older adults with driving issues may find it challenging to shop for nutritious meal ingredients, resulting in poor nutrition and body state. 
If you find cooking and preparing meals a hassle, then maybe it's time to get help and let professional cooks and nutritionists in retirement communities do it for you. This will help you regain your overall health and maintain it in its optimal state.
Additionally, senior facilities also provide several activities and services to ensure the health and wellness of their residents. Some examples include:
Transportation for doctor's appointments

Medication management

Mobile physician and dental services depending on your insurance.

Quick emergency response

Assistance with grooming and mobility if needed.
Stay on top of your overall health and prevent health and medical conditions by moving into a trusted retirement community.
When Moving to a Retirement Community Means a Better Life
Are you enjoying the life and lifestyle you are leading right now? Is it what you had always dreamed of? If you want something better or at least an improvement in the quality of life you have right now, then it is time to consider moving to one of the best Carlsbad retirement communities nearby.
Don't wait for an emergency crisis or health issue to arise before making the decision. There's no better reason to move into a senior community than for your own happiness and health. So start living your best life by making a move now!