Have you been dreaming of an active and exciting life when you hit the retirement age? Well, you are not alone! Many older adults are looking forward to their retirement and can't wait to spend it traveling the world, pursuing a beloved passion, or spending it with their grandkids. 
If this is what you want for your future, you should get ahead and put your plans in place as early as now to achieve this wholesome lifestyle. 
Start making life decisions and choices, no matter how big or small, that will eventually lead you to fulfill your dream retirement plan. For instance, one major thing you should decide on is where you will live out your golden years.
You might not have any meetings or work deadlines to attend to now that you're retired.  But you still have a lawn to mow, a pipe to fix, and a large house to clean. 
If living alone and owning a house does nothing but hold you back from a life of exploration, then maybe it's time to let it go and find a housing option that suits the lifestyle you want. One such solution to this problem is to move to the best independent living in the Carlsbad area.
5 Benefits of Moving to an Independent Living Community
An independent living facility refers to a type of senior home where older adults can live independently within a community. It is a residential setting that provides a thriving environment for seniors who want to live an active and healthy life. 
Here, elderlies can enjoy their independence by engaging in various activities that can enrich their life. This type of community helps seniors have the freedom to live their life to the fullest by taking away the burden of some aspects of their life, including:
Home maintenance like household chores and laundry.

Grocery shopping, cooking, and food preparation.

Transportation

Someone to look after their home while they are traveling or visiting a loved one.

Safety from specific hazards, such as falling or robberies.

Assistance when needed.
Here are just some of the many reasons why you should consider moving to an independent living facility to spend your golden years.
1. Promotes Physical and Mental Wellness
One of the best things about living in an independent community is the healthy environment it provides, especially to your physical well-being.
Not every retired senior has the chance to work on their mental and physical physique, what with all the stress of living alone bugging them every minute. Fortunately, independent communities created an environment that promotes overall wellness.
For starters, they offer a wide array of physical activities for every type of senior—from the sports enthusiast to the exercise lover. They have a spacious outdoor space where you can enjoy your morning walks, while some may feature a sports area where you can play your favorite game of tennis.
Furthermore, almost all independent communities host daily exercise classes or sessions so every resident can participate and work on their physique.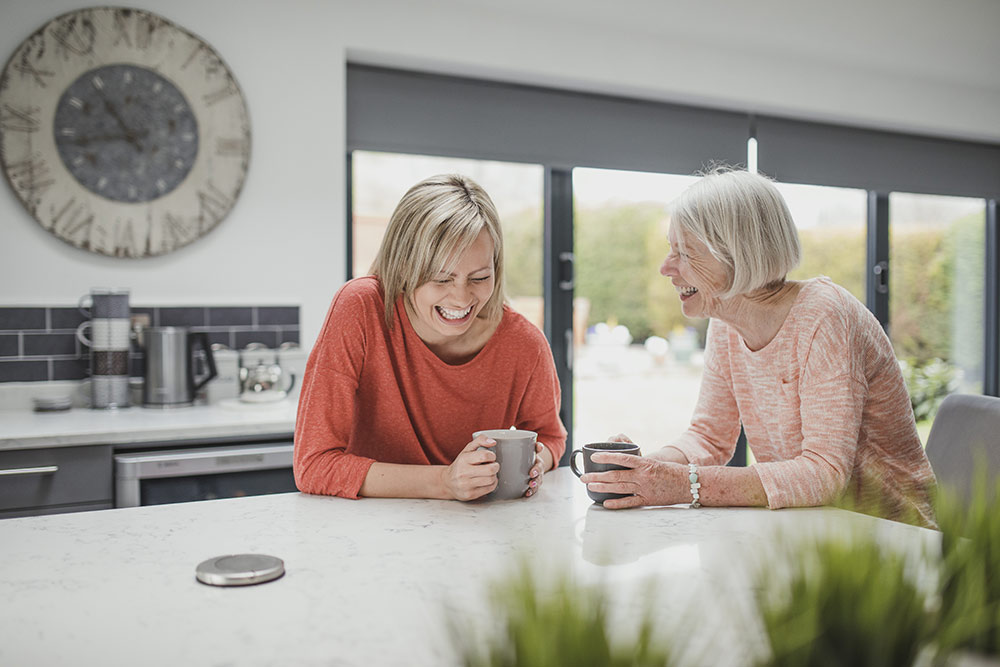 2. Encourages Socialization
Every older adult knows that social opportunities don't come as easily as they did during their youth. Living on your own will hinder social interactions and increase your risk of developing social isolation. If not addressed, this can lead to serious mental health issues, such as depression and anxiety.
If you crave meaningful personal connections and want to interact with like-minded peers, then residing in independent living in Carlsbad will be an incredible experience for you!
Here, you will get to live in a community where you can meet fellow seniors, their families, and the friendly caregivers and facility staff. You can build lasting friendships and even get to have a second family. 
3. Gives You a Chance to Pursue Your Passion
Surely you had dreamed of a chance to pursue your passion when you were younger. But maybe you couldn't do it because of your piling responsibilities. Well now, you have all the time in the world to explore your interest and bring back the fire of your lost passion!
Independent living offers a variety of ways to keep seniors engaged in wholesome and life-altering activities, such as:
Online education and classes for seniors who want to further their knowledge.

Arts and crafts activities like pottery making.

Reading, writing, and creating a journal.

Cooking and gardening activities.

Music lessons, such as learning to play an instrument.

Volunteering efforts in your chosen charities and organizations.
All of these pursuits help seniors rediscover the purpose and meaning of their life. Plus, it provides them with a way to maximize their God-given talents and put them to good use.
4. Offers Safety and Security
Homeownership definitely puts a cramp on your preferred active and social lifestyle. The responsibilities that come with it not only hold you back but can also be a danger to your well-being.
For instance, changing a busted light bulb or decluttering the basement can instantly turn into a nightmare with one wrong foot placement or a slippery floor. Independent living communities can help you avoid these incidents and other hazards by offering 24/7 security.
Moreover, our facility has a round-the-clock staff presence, fire suppression systems, and emergency features. It also has a senior-friendly environment that decreases the chance of falling accidents and other safety hazards.

5. Peace of Mind
Every senior may have different preferences when it comes to their retirement plan. But one thing's for sure: all elderlies want nothing but to live a life filled with happiness and peace of mind, which are both rare nowadays.
Luckily, you don't have to look further to achieve what you want. You only need to look for the best independent living in Carlsbad to start living your dream retirement!
Conclusion
Independent communities may offer different services and provide various amenities. However, all of them have a common goal—accommodating a senior's preferred lifestyle and improving their quality of life. If you want to be on the receiving end of that fantastic benefit, then you should start planning your retirement right now. 
If you are interested in independent living in Carlsbad, consider reaching out to us here at Bayshire Carlsbad and schedule a tour today!