When you're choosing a senior living community for you or your senior loved one, it can be one of the most difficult decisions you'll need to make in your lifetime. There is no perfect choice for everyone; each person is going to need a different level of care, a different diet, a different level of social interaction, and more. When you finally make that decision, you should feel secure that you've made the right one. 
Bayshire Carlsbad provides some of the best senior living in Carlsbad, CA, because we understand that every senior is different. We want to make sure that each senior feels seen, understood, and well cared-for, and that every family member has access to their loved ones at all times. 
However, we also understand that, once again, not every senior living option is the best for everyone, and Bayshire Carlsbad is no exception. If you're trying to decide how to choose what is the best option for you and your family, then maybe we can help. Here are some guidelines to help you choose what's best for you:
Levels of Care
When you're looking at senior living options and retirement communities, one of the first things that you should research is the levels of care that the community provides. Some senior living centers provide independent living, assisted living, and memory care, others provide only two, and even others provide only one. It depends on what kind of community that you're looking into. 
Before you make any choices, you need to figure out what kind of care your senior may need. If your loved one is completely independent and is looking for a way to downsize but still be able to be with their community, then an independent living community might be the way to go. If your senior is mostly independent but needs some assistance with basic household tasks like cooking or cleaning, then assisted living is likely going to be the best choice. Finally, if your senior is showing the early signs of dementia or Alzheimer's or simply struggles with memory loss, then a memory care center is going to be your best bet. 
Here at our senior living in Carlsbad, CA, Bayshire Carlsbad offers independent living,  assisted living, and memory care for seniors in the area. Our amazing staff is well-trained and prepared to handle anything that comes your senior's way. 
Cost and Payment Options
Paying for senior care is a hardship that many of us don't really think about until it's time for us to look for options ourselves. When you're looking into communities for your senior loved one, costs and payment options should be one of the first things you're asking questions about. 
Does the community you're interested in have any kind of payment plan? Do they accept Medicare or Medicaid, or are they cash payment only? Are there ways to reduce the cost if your senior doesn't participate in some of the activities? These are all questions you should be asking when you're hunting for the perfect senior care center. While one may seem perfect upon first glance, it's not going to be perfect for long if it's something you can't afford!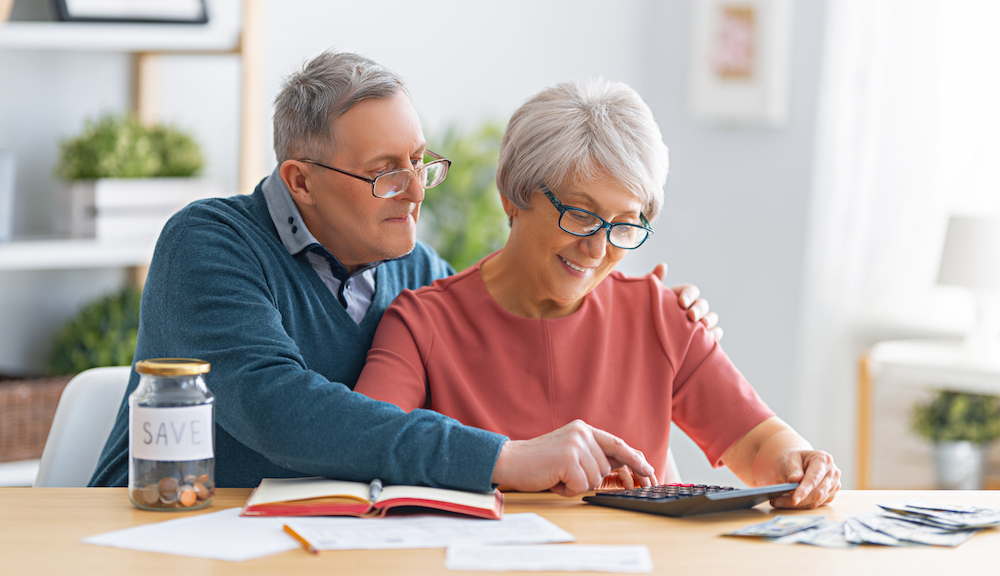 Services and Amenities
Just like with apartment buildings, some senior care communities are going to be more full-service than others. Some communities, like those that have independent living options, don't have any kind of cafeteria or dining plan and instead will have their residents provide their own food or have restaurants on the premises that they're able to use. Other communities, like those that have assisted living or memory care residents, will have full dining plans included in their pricing to ensure that your senior is eating well and eating often. 
Many senior living communities will also include a resident activity calendar that features options such as art classes, exercise groups, game times, and crafts. When you're choosing a senior living center, make sure you're choosing something that fits well with your senior's activity levels. If they aren't planning to participate in many events, you might want to choose a community that doesn't have as many options as opposed to one that has quite a few.
At Bayshire Carlsbad, our senior living in Carlsbad, CA has a huge amount of service options. We offer three delicious and nutritious meals a day, crafted by our on-site dietitian. Plus, we offer a wide array of classes and activities for your senior, like painting or dance classes, walking groups, and game nights. Your senior is sure to have the time of their life here!
Google Reviews and Customer Feedback
If you want the inside scoop on a place, then one of the best places to check is the Google Reviews. For the most part, individuals who leave a Google Review are ones that were extremely satisfied with their experience, or ones who were extremely disappointed with their experience. Either way, they will list out their true feelings in the Google Reviews. 
This is a great way to get an idea of what you might be walking into when you go to tour a senior care community. What are people – those who have experienced this location before – saying about the atmosphere, the staff, the cleanliness, and more? It's a great gauge to see if somewhere is the right place for you.
Senior Living in Carlsbad, CA
We are proud to say that we believe our senior living in Carlsbad, CA is one of the best communities around. Not only do we have a well trained and friendly staff, but we have amenities and services that can make both yours and your senior's life much easier. 
From chair yoga to housekeeping help, Bayshire Carlsbad has it all. We're sure to be exactly what you need when you're looking for independent living, assisted living, or memory care senior living community for your loved one. 
If you're interested in making Bayshire Carlsbad your top choice, then contact us and schedule a tour today!