Brisk Walking Can Help People with Memory Problems Improve Brain Health.
Most of us will notice that our capacity to recall and think becomes a little rusty as we get older. This is normal, even if it is inconvenient. However, if the memory loss worsens, it may progress to moderate cognitive impairment – a medical disease in which the loss of thinking skills becomes noticeable enough to concern you and others. 
Mild cognitive impairment is not dementia, although those with it are more likely to get Alzheimer's disease later in life. Although the underlying cause of mild cognitive impairment has yet to be determined, there is some proof that changes in blood flow to the brain may play a role. 
Blood transports oxygen and nutrients to brain cells, and when that supply is interrupted, neurons lose their vigor. Unfortunately, as people age, their arteries tighten, and their hearts weaken, reducing blood flow to their brains. 
However, when older persons go for long walks regularly, their brain blood flow increases, and memory improves. Even while calmly resting, the brains of physically active seniors exhibited substantially greater blood saturation than those of idle seniors. People who exercise have higher cerebral blood flow, which is linked to superior memory and thinking scores than inactive ones.
According to new, yearlong research of moderate cognitive impairment and exercise, brisk walking enhances brain function and reasoning in seniors with memory problems. According to the study, middle-aged and older persons with early symptoms of memory loss also improved their cognitive scores once they began walking more often. 
The healthy blood flow to their brains was also improved by regular exercise. The study concluded that the alterations in their brains and thoughts were small but significant. They might positively impact people with acute memory issues and everyone whose memories are fading with age.
Carlsbad's scenic paths provide a pleasant and healthy walk.
When we talk about memory care in Carlsbad, South Carlsbad State Beach is a good place for seniors with memory problems to stretch their legs and walk. This beach is a stretch of flat, uninterrupted natural beauty. Although dogs are banned on the beach, there are numerous public restrooms along the route. For the first leg of the voyage, either cruise along the beach's paved boardwalk or take a stroll in the sand while waves break against the shoreline. If you venture further south, the surf may frequently reach the cliffs, so check the tide charts or plan on taking a walk down the road.
The promenade is a favorite destination for couples strolling hand in hand. The Carlsbad Shore Protection Wall may be seen as you go down the boardwalk. The vista from this vantage point spans Oceanside to the north and La Jolla to the south. It provides an ostensibly infinite expanse of asphalt to traverse.
The Carlsbad Marathon route includes a substantial chunk of this length of road and its associated beach. This beautiful trail attracts runners from all over the world.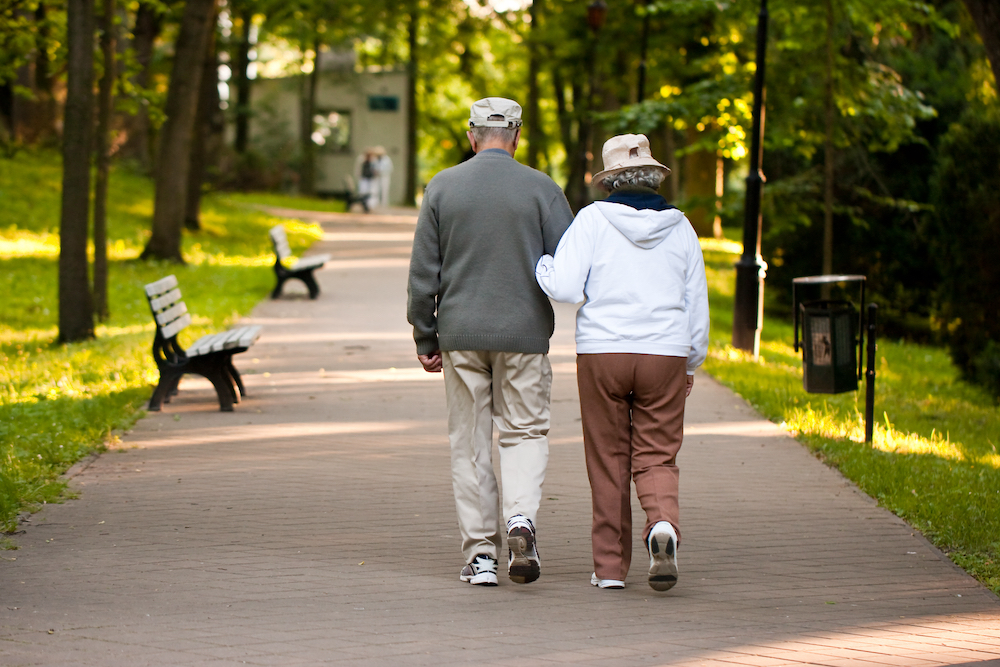 For those in memory care, Carlsbad boasts some of the nicest trails in the area.
Discover the highest-rated trails in Carlsbad, CA, whether you're searching for a simple walking path or a bike route like the Bike Path at Fay Avenue and Coastal Rail Trail. Some of Carlsbad's most excellent trails are listed below:
Aliso Creek Riding and Hiking Trail
The 18.5-mile Aliso Creek Riding and Hiking Trail runs through the center of Mission Viejo from South Laguna to Rancho Santa Margarita.
Alton Avenue Bicycle Path
The Alton Avenue Bike Trail goes beside Alton Avenue and has an active train line through Santa Ana. The trail is mainly used for leisure and commuting purposes by local residents.
Coastal rail-trail adventures don't come much better than this—a long, smooth, palm-tree-lined track with breathtaking vistas of the Pacific and city skyline.
The Bonita Canyon Trail is a side trail that connects the Orange County communities of Irvine and Newport Beach through Culver Drive and Bonita Canyon Drive.
The Castaways Trail, which is only a short distance away, offers panoramic views of the mountains, ocean, Upper Newport Bay, and Newport Harbor. The majority of the 1-mile walk in Castaways Park travels along the bluffs.
The Coastal Train Trail will eventually extend 44 miles along the Coaster commuter rail from Oceanside to San Diego. In Oceanside, Carlsbad, and Solana, short parts of the route are now available.
Dana Point Headlands Trail 
Want to go on a pleasant circular trek that takes you through a new preserve and three parks, all of which have magnificent ocean views? Check out the Dana Point Headlands' trail system.
For this hike, make sure to bring your camera. The Fay Avenue Bike Path winds through La Jolla's luxury beachside resort town, offering expansive views of the Pacific Ocean.
The Freeway Trail runs parallel to the San Diego Freeway through Irvine.
The Harvard Trail in Irvine is a small side path that runs beside Harvard Avenue. The route is considerably more enjoyable than your usual roadside walks since it is well planted, illuminated, and features smooth concrete.
The Hicks Canyon Track runs along the manicured Hicks Canyon Wash and is a small yet picturesque blacktop trail. It begins at Hicks Canyon Community Park on the Peters Canyon Trail.
Huntington Beach Bicycle Trail
The picturesque Huntington Beach Bicycle Trail follows the Pacific Ocean coastline in Orange County's most populous beach town.
The Sprinter light rail service connects Escondido and Oceanside, and the Inland Rail Trail runs beside it. The 10-mile stretch through Escondido, San Marcos, and Vista.
Irvine's Jeffrey Open Space Trail, which is now open in three separate sections, has received recognition for its landscaping and unique design.
The Carlsbad Sea Wall Trail is a 2.3-kilometer out-and-back trail in Carlsbad, California, suitable for hikers of all levels.
For the best memory care, Carlsbad is a great place for seniors and the elderly. Its scenic spots and numerous trails make it perfect for walking, brisk walking and strolling. These activities keep seniors active and mentally alert.