When you think of moving to an assisted living community, what is the first thing that comes to your mind? Do you imagine leisurely days and spending time with friends and family? What about participating in activities and learning new hobbies? Do you picture yourself kicking back and relaxing without having to worry about chores and other household management responsibilities? If any of these aforementioned points sound like the ideal retirement for you, then it's definitely time to check out our assisted living in Oceanside!
Below, you will find some of the top amenities that our community features, as well as where you can get information about signing up for a time to take a tour. Keep reading to learn why Bayshire Carlsbad should be your next home:
#1.) Active and Diverse Community Calendar
The last thing that retirement should ever be is boring. You have spent the majority of your life up until this point working hard, taking care of your home, and likely even raising a family. Now is your chance to make sure that your golden years are active, thriving, and full of excitement! Here at Bayshire Carlsbad, we pride ourselves on the different events and activities that we offer our residents, including ways to stay mentally, physically, and socially active.
Stay Physically Active
Keeping your body active as you age is important for maintaining health and improving your overall quality of life. Seniors who stay physically active throughout retirement decrease their risk for developing certain diseases, improve mental health, and feel more fulfilled. Our community has a number of ways that our residents can stay active, including chair yoga, tai chi, walking club, cardio classes, and more!
Sharpen Your Mind
On top of ways to stay physically active, we also have a long list of activities that are meant to stimulate your mind. If you're ready to give your brain the workout it deserves, then try participating in our trivia nights, playing board games or putting together a puzzle, or playing Name That Tune. This is also a great way to make new friends and socialize with other residents. 
Educational Opportunities
Despite what some people may say, it is never too late to learn something new. Taking part in educational opportunities is a great way to enrich your life and discover a new hobby or skill to be passionate about. Our assisted living in Oceanside encourages residents to sign up for different classes, including cooking, dancing, painting, pottery, and more!
#2.) Safety and Security
One of the primary reasons that many older adults choose to move to an assisted living community is for the safety and security that is provided. Knowing that you are in a secure environment with 24/7 monitoring can bring peace of mind to both the resident and your family. Our residents each have a personalized care plan that best suits their needs and care levels. Highly trained and caring staff is on location round the clock, including nights, weekends, and holidays. This way, you can rest assured that you are in the best hands and can receive immediate care whenever you need. Plus, every resident receives an emergency response pendant which is included in the basic rent package. 
#3.) Hassle-Free Living
When moving to a senior living community, be prepared to say goodbye to those tedious tasks that you had to tackle all throughout the bulk of your adulthood. This includes laundry, dishes, housekeeping, and other home maintenance responsibilities. As a Bayshire Carlsbad resident, you will get to experience all the best that hassle-free living has to offer! Our staff is there to help keep your apartment in top condition so that you can simply focus on enjoying your retirement. 
#4.) High Quality Cuisine
Good food is one of life's greatest pleasures, and this isn't something that you should have to sacrifice when you make the transition to assisted living in Oceanside. In fact, when you move to our community, you will find that our dining services are a point of pride! Residents get to enjoy restaurant style dining three times each day, seven days a week. Here, you will find chef-prepared meals that are specifically planned by a registered dietitian. This means that not only is your food delicious, but is also nutritious!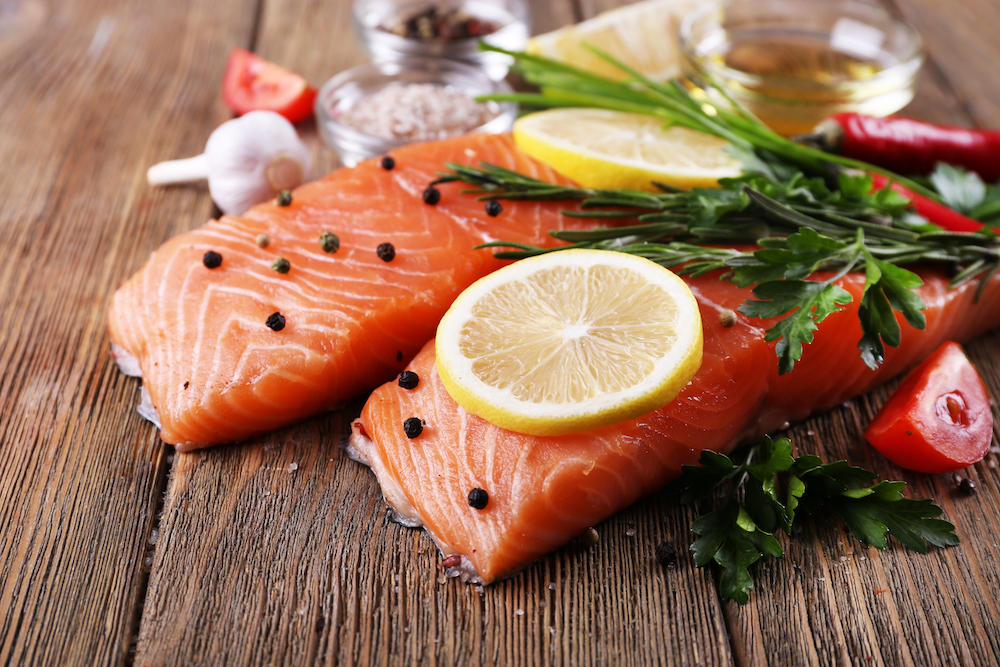 #5.) On-Site Amenities
While we encourage our residents to get out and partake in all that Carlsbad has to offer, we also wanted to create a community that had many fun things to do without even leaving our location. That is why we have many incredible on-site amenities that bring a level of convenience and access to all of our residents. 
Check out a few of your favorite books or catch up on a new series on our on-location library. This is also a great chance to make new friends by starting a book club! If you want to stay active and focus on your health, hit up the fitness center. Are you in need of a haircut or want a little self-care time? Then head over to the beauty salon/barber shop to both look and feel your best. 
The Best Assisted Living in Oceanside
Moving to an assisted living community is a major life decision. It requires a lot of thought, time, and careful consideration. That is why you shouldn't settle for a subpar community that doesn't have your best interests at heart. Bayshire Carlsbad has been carefully designed to cater to older adults across varying levels of care, including independent living, assisted living, memory care, and even skilled nursing. We can proudly say that we are a community where you can thrive and make the most out of your retirement.
To learn more about Bayshire Carlsbad, contact us today! We would love to give you a tour of our beautiful community, answer any questions you may have, and show you firsthand what incredible amenities that we have available. No matter what your needs are, our kind and highly experienced staff is prepared to help you and provide the care, support, and respect that you deserve.