When making the decision to transition your senior loved one to memory care, you want to do everything to ensure that they are receiving the highest quality of care possible. Whichever memory care community you choose needs to feature the best services and amenities to promote health, wellness, and safety. These are the keys to ensuring that your loved one is living their golden years to the fullest. 
That being said, not every community is one size fits all. At Bayshire Carlsbad, we understand the unique challenges faced by those living with Alzheimer's disease, and our memory care communities are designed to provide the highest level of care and support. In this blog post, we'll explore how our comprehensive memory care services can benefit your loved one and provide them with a fulfilling and secure living environment.
24-Hour Security System
Ensuring the safety and well-being of our residents is our top priority. Our memory care community is equipped with a state of the art 24-hour security system that provides round the clock surveillance and peace of mind for families. Your loved one will be living in a secure environment where their safety is our utmost concern.
Resident Caregivers On-Site 24/7
Our compassionate and dedicated resident caregivers are available on-site 24 hours a day, 7 days a week. They are specially trained to understand the unique needs of those living with Alzheimer's disease and provide personalized care and attention to every resident. Our caregivers create a supportive and nurturing environment that fosters trust and comfort.
Personalized Care Plans
We recognize that each resident is unique, and their care needs may differ. That's why we create personalized care plans for all our residents. These plans are tailored to address their specific requirements, ensuring that they receive the right level of care and support to thrive.
Sagely App Integration
Staying connected with family and friends is crucial for the well-being of your loved one. Our integration with the Sagely App allows families to keep in touch easily. You can receive updates, photos, and messages, ensuring that you are always connected with your loved one, no matter where you are.
Hassle-Free Living
At Bayshire Carlsbad, we believe in providing hassle-free living for our residents. We offer housekeeping, laundry, linen services, and property maintenance to ensure that your loved one enjoys a comfortable and worry-free environment. This allows them to focus on what matters most – living their life to the fullest.
Daily Assistance
Our residents receive daily assistance with personal grooming, medication management, mobility, and more. We understand the challenges that those living with Alzheimer's disease may face, and our dedicated staff is here to provide the support they need to maintain their independence and dignity.
Mobile Healthcare Services
We offer convenient access to mobile physician, podiatry, and dental services (based on insurance provider). Your loved one can receive the necessary healthcare services without the hassle of leaving the community, ensuring their health needs are met.
Private and Semi-Private Apartments
Our memory care communities offer a variety of private and semi-private apartments in various sizes and floor plans. Residents can choose the accommodation that best suits their preferences and needs, creating a comfortable and personalized living space.
Emergency Response Pendant
Safety is paramount, and that's why we include an emergency response pendant in the base rent. In case of any emergency, help is just a button press away, providing peace of mind to both residents and their families.
Nutritious Meals
Our residents enjoy three nutritious meals a day, carefully planned by a Registered Dietician. We understand the importance of a well-balanced diet in maintaining overall health, and we ensure that our residents receive delicious and nutritious meals.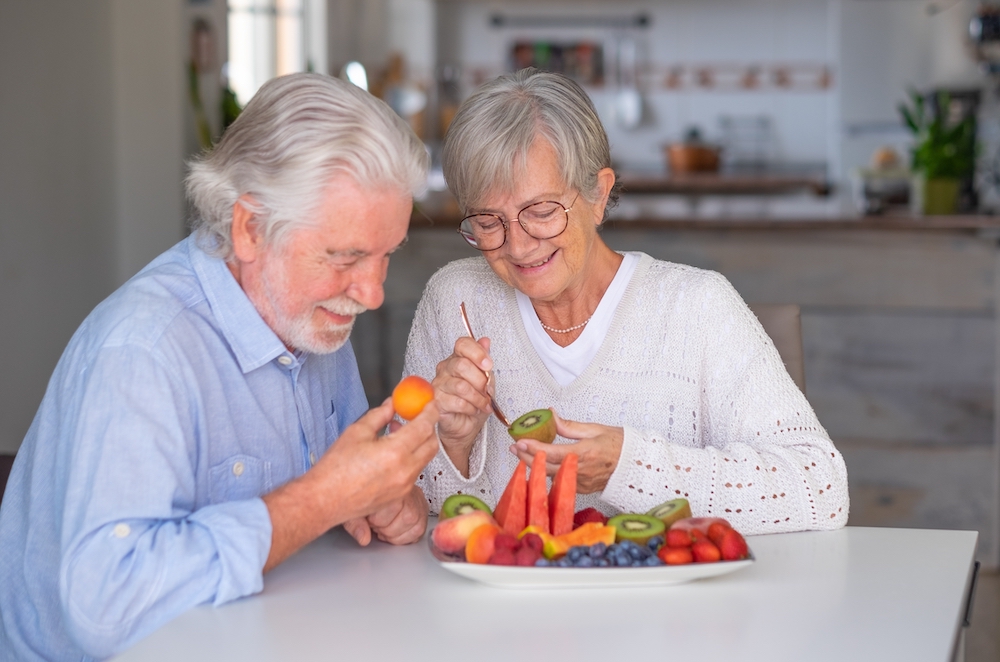 Transportation Services
We provide transportation for off-site appointments and group outings. Your loved one can enjoy local attractions, medical appointments, and social activities without any transportation worries.
Pet-Friendly Community
We understand the joy and comfort that pets can bring to our lives. Our community is pet-friendly, allowing your loved one to have their beloved furry companions by their side.
Proximity to Carlsbad Beaches
Our community is conveniently located only 3 miles from the beautiful Carlsbad beaches, providing residents with opportunities to enjoy the natural beauty and serenity of the coastline.
Social Events and Activities
We believe in creating a vibrant and engaging environment for our residents. We offer planned social events and an entertainment calendar, along with interactive and stimulating activities throughout the day. Your loved one can stay active, socialize, and continue to explore their interests.
On-Site Library and Beauty Salon/Barber Shop
Our memory care community features an on-site library for residents to enjoy reading and a beauty salon/barber shop where they can pamper themselves and maintain their grooming needs.
Beautiful Outdoor Spaces and Walking Trail
Our outdoor spaces are designed to provide a serene and natural environment for residents to enjoy. We have a beautiful walking trail where residents can take leisurely strolls and connect with nature. Numerous studies have shown that spending time outdoors is extremely beneficial for those living with dementia, as it allows them to feel a sense of peace. This, in turn, decreases feelings of anxiety and agitation, which can be common dementia behaviors. 
Contact Bayshire Carlsbad Today!
At Bayshire Carlsbad, our memory care services are dedicated to enhancing the lives of those living with Alzheimer's disease. We provide a secure and supportive environment where your loved one can receive personalized care, stay connected with family and friends, and enjoy a fulfilling lifestyle. Our amenities and services are designed to promote their well-being, independence, and happiness. 
If you're looking for memory care services that prioritize the health and happiness of your loved one, we invite you to explore Bayshire Carlsbad and see how we can make a difference in their life. Memory care services can truly benefit your loved one with dementia, providing them with the care and support they deserve. Contact us today to learn more!