Over the past few years, virtual assistants such as Amazon Alexa and Google Home have become more and more popular. Thanks to their many handy features, virtual assistants have grown to be a staple in households of people of all ages. However, did you know that these little devices can actually be extremely helpful for older adults? That's right, even residents at our Carlsband retirement community can find ways to make good use of virtual assistants. To learn more about virtual assistants and how they can benefit the lives of seniors, continue reading this blog!
#1.) Set Schedule Reminders
Even in retirement, there can be a lot to remember and keep track of. This includes doctors appointments, important dates, remembering to take medication, and more. If you are an older adult who struggles with these things from time to time, investing in a virtual assistant could help you keep everything organized and ensure that you stay on top of it all. With a single voice command, you can ask your device to set a reminder for you, including how often to remind you. Say things such as, "Hey Alexa, remind me to take my meds everyday at 5 p.m." or "Okay, Google, set an appointment reminder for the doctor next Wednesday at 10 a.m.".
While this feature may seem simple, it can make a huge difference for seniors, especially those with memory concerns or cognitive impairments. 
#2.) Ask Your Device Anything
With virtual assistants, you have a world of knowledge literally just a single voice command away. Whether you want to know a specific date in history or how long you need to bake a chicken breast for, your device has you covered. Even if it doesn't know the answer off hand, it can give you popular answers found on the internet. 
Not only that, but you can ask your device to store specific information for you. For example, if you tell it to store the name of your granddaughter's favorite TV show or the exact amount of cinnamon needed to add to your coffee cake recipe. Being able to save and customize this data is invaluable. Even better is that it is all available once again with a simple voice prompt.
#3.) Enable Various Smart Features
Your virtual assistant doesn't have to work alone. In fact, when paired with other smart devices, you can make your whole home hands free. For seniors with mobility issues or who struggle with visual impairments, this feature can really improve your quality of life. For example, you can set your thermostat or lights to be connected to your virtual assistant when utilizing smart technology. Being able to turn on the lights in your room or bump up the heat without leaving your bed can minimize fall risks and allow you to feel safer and more comfortable in your home.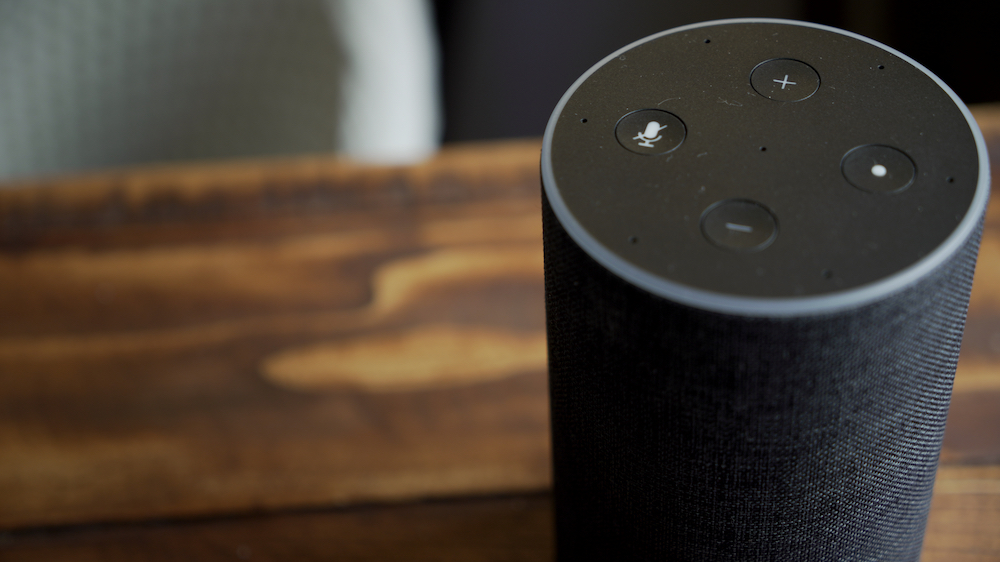 #4.) Enjoy Music and Audiobooks
When you move to a Carlsbad retirement community, your focus should be on rest and relaxation while enjoying some of your favorite pastimes. If some of your beloved hobbies include reading or listening to music, then a virtual assistant will make an excellent addition to your home. This is because these devices house massive libraries of both music and books that you can access with a simple voice prompt. From the entire works of Dolly Parton to a dramatic reading of 'The Hobbit' on audiobook, you can have it all.
This feature is extremely beneficial for those who have visual impairments and can no longer read traditional books. With the help of virtual assistants, you can still enjoy the books you love – both old and new – without having to strain your eyesight. Also, music has been proven to be a very effective way to help those with dementia or Alzheimer's disease feel at ease or even tap into past memories.
#5.) Stay in Touch
For many seniors, isolation is a major concern. All too often, older adults shy away from connecting with the world around them. This can be due to various reasons, such as concerns about the ongoing pandemic, issues with communicating, or worrying about being a burden to their loved ones. Utilized technology such as virtual assistants can be a great way to stay in touch with those who live both near and far. When connected to your smartphone, you can ask your virtual assistant to call your daughter, your best friend, or any other loved ones saved in your contacts.
Another additional bonus of a virtual assistant is the ability to contact emergency services even if you can't reach your phone. Prompt your device to call 9-1-1 using a voice command in the case of various medical emergencies. For seniors with a noted fall risk, having this additional line of security can truly be life saving.
#6.) Stay Sharp with Virtual Games
Last but certainly not least, you can use your virtual assistant to play games and keep your brain sharp. There are dozens of games you can play, such as Jeopardy, Guess Who?, and Name That Song. Not only are these games great for hours of entertainment, but they can also be very helpful with keeping your mind active and involved. Play by yourself or gather up your friends at your Carlsbad retirement community and make a routine game night for everyone. 
Bayshire Carlsbad Retirement Community
Virtual assistants can be wonderful tools for seniors and an effective way to make your life easier. However, even the best smart technology can't replace the high quality and personalized care that you'll receive as a resident at our Bayshire Carlsbad retirement community. Our highly trained and experienced staff are there for you every step of the way. We even offer various levels of care, including independent living, assisted living, memory care, and skilled nursing. 
If you want to become a part of an active and thriving community of seniors, then make sure to contact us today! Schedule a tour or ask us any questions you may have. We know that you will love becoming a resident at Bayshire Carlsbad.