Unfortunately, one of the biggest concerns seniors need to be mindful of is the wide variety of scams that are out there. There are people who target older adults, especially using technology and social media, in an attempt to steal or con money. Even the most careful of seniors can fall victim to the right con artist, costing them so much of their hard earned dollars. If you are a resident of the senior independent living in Oceanside, CA, it's important to be aware of how to protect yourself. 
Here at Bayshire Carlsbad, we want all of our residents to be aware of the current scams out there today in an effort to avoid being someone's next victim. That is why we have compiled this list in an effort to spread awareness and protect seniors just like you.
1.) False Lotteries and Sweepstakes Scams
When it comes to determining the legitimacy of money being offered to you, a good rule of thumb is that 'if it's too good to be true, it probably is'. As nice as it would be to randomly win the lottery or sweepstakes, especially one you don't recall even entering, the odds of this sort of thing being legitimate or real are very slim. Typically, these scams start off by telling a senior that they have won a large sum of money but need to provide a check or bank account number in order to process the transaction. From there, they often tack on 'transaction fees' or request additional funds to 'cover taxes'. Many of these scams originate from overseas. For best practice, do not engage in these phone calls, block the number, and report it to your local fraud watch division. 
2.) Homeowner and Reverse Mortgage Scams
If you are a senior who owns your home, you could very likely be targeted for the next scam on this list. Homeowner and reverse mortgage scams are rising in popularity, especially because there are some legitimate organizations that offer reverse mortgages as a way to help seniors who need money for retirement. For these types of scams, criminals will fabricate letters that look like they are generated from the local County Assessor's Office. Oftentimes, these letters will offer to evaluate your home – for a hefty fee – as well as offer to get you set up with a 'low interest rate' reverse mortgage. If you receive a letter like this, contact the city directly immediately to file a report.
3.) Charity Scams
This is a scam that you need to be privy to, especially around the holiday season. Criminals are looking to monopolize on the kindness of others, including seniors. They typically make phone calls posing as representatives from well known charity organizations and will request bank information or credit card information. It is best practice to double check the legitimacy of the person calling, otherwise, you could be handing over your bank account information and putting your financial security in jeopardy. Remember, if you ask the caller to wait while you verify their charity or contact information and they become offended or upset, they probably weren't legitimate in the first place.
4.) Romance or Marriage Scams
With Valentine's Day right around the corner, this is a scam to note of. If you are a senior who is a widow or widower, or even divorced, you could be a target for this scam. Many of these scammers live overseas and use social media, matchmaking sites, or other internet sites to get into contact with seniors. They use false pictures for 'cat-fishing' and often make up a story that they are in need of money to escape a bad situation or to pay off a medical bill. In return, they promise to date or marry the senior. If you suspect that this might be the case for the person you are connecting with, it is best to end all communication right away.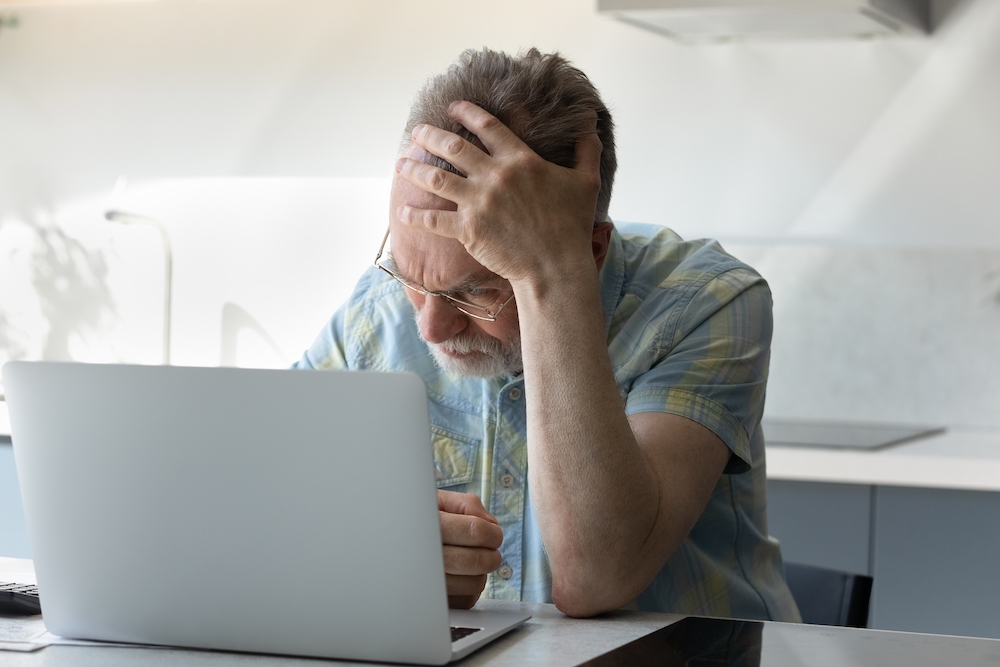 5.) Scams Claiming False Family Information
This next scam has been around for years but it is still one that many people fall prey to. If you have grandchildren, you are likely a target for criminals to use your grandchild's name and info. For example, with these types of scams, a person claiming to represent your loved one will call and say that they have been arrested and you must pay the bail money as quickly as possible. These con artists will likely be very pushy and aggressive. 
Thanks to social media, they may even know your grandchild's full name, what they look like, and where they work or attend school. The recommended way to handle this is to hang up the phone and immediately call the family member in question. Do not under any circumstances give out any additional information to the caller including bank account information, credit card information, or personal information regarding your address or family situation. 
6.) Medicare Scams
Health insurance and covering medical costs is at the forefront of every senior's mind. Unfortunately, criminals understand this and can use this against you in the form of Medicare scams. Typically, the caller will pose as a Medicare representative and offer to sell you medical equipment or a health insurance policy. From there, they will follow this up by asking for sensitive information, including your social security number, credit card or bank account number, as well as other personal information. If this happens, hang up the phone right away and contact a legitimate number for Medicare. 
Independent Living Oceanside, CA
Here at Bayshire Carlsbad, we want our residents to live their happiest and healthiest lives. This includes helping to protect them from scams such as those listed above. As a resident of our community, feel free to speak with one of our helpful and caring staff members if you think you might be involved in a scam or are receiving these types of phishing emails or phone calls. The last thing you want is to lose your hard-earned retirement funds to a criminal. 
For more information about becoming a resident of our independent living in Oceanside, CA, contact us today! We would be happy to answer any questions you may have as well as give you a tour of our beautiful community that prioritizes seniors' safety and security.